About DevilsMillhopper.com
DevilsMillhopper.com is a free guide to the beautiful Devil's Millhopper Geological State Park. We created this site since we have been to the park many times and enjoy its nature trail, sinkhole, visitor center, and picnic area throughout the year.
This is a privately made guide to the park offered for free online and is not officially associated with the Florida State Park.
This website was created by SK Creations, Inc. Feel free to send us a message to the email address below. We will try to respond soon if a response is necessary.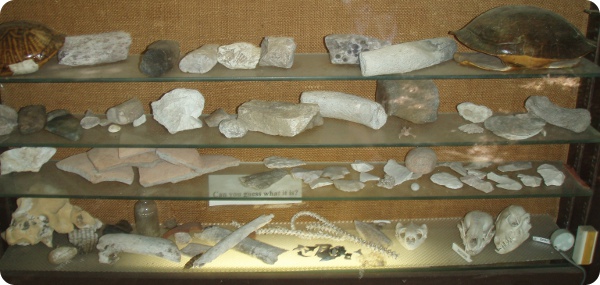 Artifacts and fossils found at Devil's Millhopper